Like a County Trunk Highway through the beautiful Wisconsin landscape, the transportation industry has its ups and downs. WAPA is always here to serve through all of them.
This summer presented some great opportunities: WAPA had a chance to connect with other state associations and receive national recognition for our website at the NAPA mid-year meeting. We also worked with our board and membership to publish a much-anticipated guide on porous pavement.
At the same time, this summer presented funding challenges both at the state and national levels. Through all of these (and they're not done yet), we have remained committed to working tirelessly to address the long-term interests of our members, the state of Wisconsin, and the people who rely on our transportation system.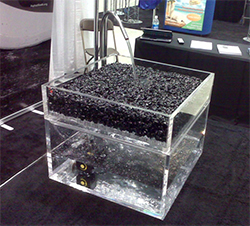 A top request we've heard at WAPA is for comprehensive, Wisconsin-specific guidance on porous asphalt pavements. In response, WAPA's Engineering Director Deb Schwerman developed a new WAPA Porous Asphalt Pavements Design Guide, available now.
This 12-page Technical Bulletin introduces the many benefits of porous pavement: effective stormwater management, improved runoff water quality, and restoration of groundwater supplies.
The guide also describes the wide variety of applications appropriate for porous asphalt pavement, ranging from low-volume roads, shoulders and bike lanes to sidewalks, driveways, and parking lots.
For agencies and owners ready to put porous asphalt to work, this Technical Bulletin draws from a number of national resources to detail site considerations, hydrological design and structural design.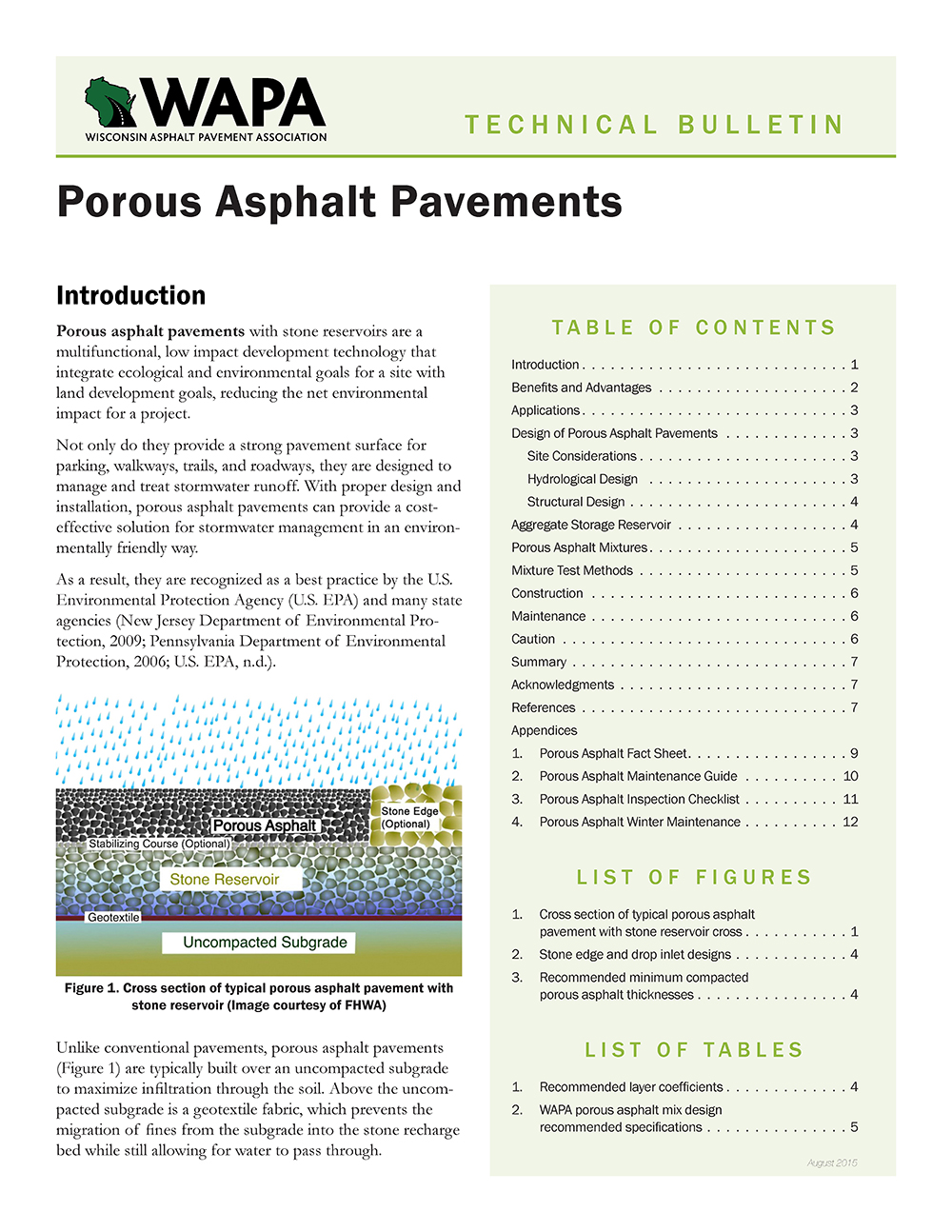 We made sure to provide Wisconsin-specific guidance as well, offering detailed recommended specifications for mix design that are compatible with WisDOT specifications. The Technical Bulletin cites the relevant Wisconsin Department of Natural Resources, AASHTO and ASTM standards as well.
A detailed bibliography provides a wealth of additional information, and the four quick-reference appendices are valuable tools that users will want to turn to. These include:
A porous asphalt fact sheet
A maintenance guide
An inspection checklist
Winter maintenance considerations
Porous asphalt pavement is already making a difference in our state. We hope this consolidated guidance will support even broader application and help designers, builders, and owners get the most out of their porous asphalt.

Earlier this summer, Governor Scott Walker signed Wisconsin's 2015-2017 budget into law. WAPA and the rest of the state's transportation industry had been advising state decision-makers on an ongoing basis to promote a fiscally sound strategy for transportation funding in our state.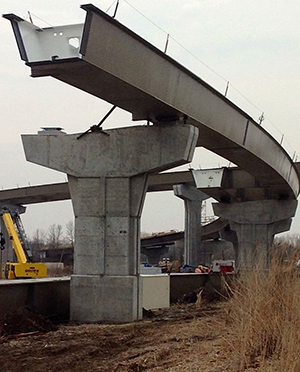 While the position of WAPA and such advocacy groups as the Transportation Development Association (TDA) of Wisconsin has been to push for alternative funding sources to provide new revenue streams, ultimately it was made clear that large-scale borrowing in the form of public bonds was the only option on the table.
While we don't care to see transportation projects reduced or cut, it became necessary to compromise and recommend that Governor Walker's proposed $1.3 billion in bonding for the state Transportation Fund be reduced significantly (by $800 million down to $500 million). The alternative would have created a long-term financial burden, saddling the next generation with excessive public debt.
On this topic, TDA of Wisconsin Executive Director Craig Thompson writes:
With the passage of the 2015-17 biennial budget, Wisconsin missed yet another opportunity to address its mounting transportation needs head on. …

Projects will be delayed. Local government will continue to look at replacement cycles that tend to be longer than a human's life expectancy.
WisDOT programs affected by these cuts include Major Highway ($350 million reduction), State Highway Rehabilitation ($100 million), and Southeast Megaprojects ($208 million, delaying the northern leg of the Zoo interchange project).
In light of these reductions, we expect maintenance to play a greater role than ever in the immediate future. Asphalt is certain to play a central part in much of that maintenance work—a small silver lining.
Nevertheless, this is not the path we would have chosen. It is, however, one we can live with compared with the alternative. Thompson agrees that this outcome was better than Governor Walker's original proposal:
[W]e did avoid burying ourselves under a level of debt and debt service that would have made it even harder to remedy in the future.
WAPA will continue to fight the good fight for Wisconsin. As Thompson put it:
So, we regroup. We re-energize and commit ourselves to the fact that the next biennial budget is the one where Wisconsin breaks its habit of kicking the can down the road when it comes to transportation funding.

In late July, Congress punted yet again on surface transportation funding, voting for a three-month extension before its August recess. With yet another deadline looming (October 29) and our legislative leaders currently back home, now is the time to get the message out: These short-term patches are no solution. AASHTO Executive Director Bud Wright says:
AASHTO has long advocated for long-term surface transportation legislation because it provides certainty. … We hope negotiations between the House and Senate lead to the kind of investment and reforms needed to keep America's transportation infrastructure strong.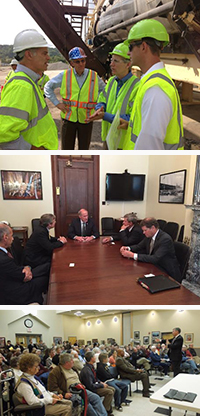 That's a message that lawmakers need to hear. Long-term funding allows industry in Wisconsin to make big investments for infrastructure projects. That means hiring and training staff and buying construction equipment. These are important drivers for Wisconsin's economy.
I urge you act on NAPA's call in its recent webinar to mobilize now for a multiyear highway bill. That webinar [PDF] and NAPA's Grassroots Action Center describe how members of Wisconsin's asphalt industry must "engage in an immediate, intensive, energized, and concerted lobbying effort to pressure the House of Representatives to pass a fully funded, multiyear highway bill."
Wisconsin Senators and Representatives will be home this fall with district work weeks scheduled in September and October. It's the perfect time to act on NAPA's call to industry to "pound the pavement, and drive your Representatives in Congress to pass a new six-year highway bill when they return from August recess." The Grassroots Action Center provides resources to help you conduct in-district meetings and plant tours.
We have expressed the need for adequate, equitable, and sustainable transportation funding to our elected officials both in D.C. and at home, but our lawmakers can't hear the message often enough. Regardless of your district or your Congressional representative, it's vitally important to communicate what a long-term funding bill means to your business and your community. WAPA is here to help you, whether it's making connections, setting up meetings, or arranging tours. Please let us know how we can support your efforts.

As the summer starts to wind down, we turn our eyes to fall and winter activities. For us, that means the annual WAPA conference. WAPA's 56th Annual Conference and Business Meeting will be held at the Madison Marriott West on December 1 and 2, 2015.
Drawing from the suggestions and feedback from past years' attendees (thanks again for your input), we're putting together another exciting program for 2015. The event will include general sessions covering a wide range of topics, technical breakout sessions for professional development hours, and ample networking opportunities.
Look for an announcement this month with more information on how to register and reserve your hotel room. We look forward to seeing all of you later this year.
In the meantime, as always, please don't hesitate to contact us if you have any questions or if there is ever any way we may be of assistance.