You need the right preparation for a career in asphalt. Here's more information about the kind of training you'll need. And don't forget: Your school's guidance counselors and staff are always ready to help you plan out your next steps–take advantage of the them!
Education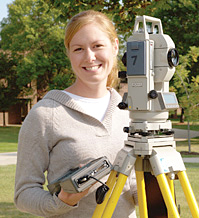 Your best preparation for many asphalt careers is your High School Diploma. A High School Equivalency Diploma (HSDE) or certificate of General Educational Development (GED) works as a substitute for some jobs.
For some technical jobs, you need a few years of study after high school. Several Wisconsin colleges offer programs for earning a Civil Engineering Certificate or Associate's Degree in Civil Engineering.
Pavement engineers need to earn a Bachelor's Degree in Civil Engineering. You can pursue this degree at several Wisconsin colleges and universities.
Licenses and Certifications