Wisconsin Asphalt Pavement Association
4600 American Parkway, Suite 201
Madison, Wisconsin 53718
608-255-3114 office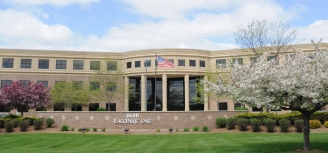 Deb Schwerman
Executive Director
deb@wispave.org
608-698-4510 cell
Directions
From Highway 151 (East Washington Avenue) northbound or southbound:
Take the American Parkway exit. Once on American Parkway, move immediately to the left lane and take the first left onto Eastpark Boulevard. (There is not much distance to move over to the left; if you miss Eastpark Boulevard, make a U-turn at Buttonwood Drive).
Once on Eastpark Boulevard, take the first right into parking area. Our building, EastPark One, is on the right. Park near the main entrance by the five columns and the U.S. flag. WAPA's offices are on the second floor, Suite 201.