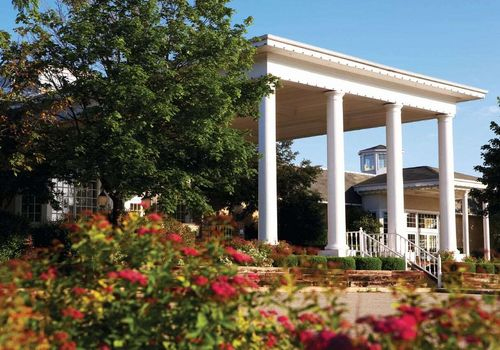 Date and Location
December 3-4, 2019
Ingleside Hotel (formerly Country Springs Hotel)
Pewaukee, Wisconsin
Registration | Hotel | Agenda
---
Registration is open
WAPA's Online Registration Form is your one-stop shop for the 2019 WAPA conference. You can also register at the door.
Register to attend the event. You can sign up multiple attendees from your organization.
Sign up as an exhibitor. Exhibitors receive up to two free attendees again this year.
Sponsor the conference. We're offering full sponsorships as well as a limited number of single-event sponsorship opportunities.
We are happy to accept online credit card payments when you register. (You are also welcome to request an invoice for payment as in past years).
---
Hotel Room Block
Book your room today!
The conference room rate is $114 plus tax for single/double occupancy at the Ingleside Hotel. Use the online reservation system to access the special WAPA rate. Availability is limited and the block closes on November 2.
---
Working Agenda
Our planned general session lineup for the 2019 conference features decision-makers, practitioners and experts who will discuss technology, policy and funding at the state and national levels. Also look for exhibitors eager to share the latest industry innovations.
In addition, we will again offer our popular technical sessions, including certificates for professional development hours.
(Agenda subject to change)
Tuesday, December 3, 2018
Registration from 8 a.m. to 5 p.m.
WAPA Members Only
8:00-8:30 a.m.
WAPA Executive Committee Meeting
8:30-9:30
WAPA Board of Directors Annual Business Meeting
General Sessions – All Attendees
10:00-10:15
Welcome
Waukesha County Executive Paul Farrow
Opening Comments
Wisconsin Governor Tony Evers
10:15-10:45
WisDOT Update
Wisconsin DOT Secretary Craig Thompson
10:45-11:30
Paving U.S. Bank Stadium
Jon Anderson, Caterpillar Inc.
11:30-12:00 p.m.
Transportation Funding and Legislative Update
John Gard, Gard Business Group
12:00-1:00
Awards and Scholarship Luncheon
Concurrent Breakout Sessions
Selected topics are offered twice during the course of three sessions.
1:30-2:30
Session 1:

Stone-Matrix Asphalt (SMA) (Deb Schwerman, WAPA, and Steve Hefel, WisDOT)
Recreational Facilities (Wayne Jones, Asphalt Institute)
Ethics Training (Mike Wittenwyler, Godfrey & Kahn)

2:30-2:45
Break
2:45-3:45
Session 2:

Back to Basics: Aggregates (presenter TBD)
Back to Basics: Mix Design (Randy West, NCAT)
Stone-Matrix Asphalt (SMA) (second offering)
Recreational Facilities (second offering)

3:45-4:00
Break
4:00-5:00
Session 3:

Air Quality/Emissions (Erin Hansel, WDNR)
Back to Basics: Aggregates (second offering)
Back to Basics: Mix Design (second offering)

Evening Activities
5:30-6:30
Reception
6:30-7:30
Dinner
7:30-12:00 a.m.
Hospitality Suites
Wednesday, December 4, 2019
Registration from 7 a.m. to 10 a.m.
General Sessions
7:30-8:30 a.m.
Breakfast
8:30-9:00
Workforce Development
Ester Magorka, NAPA
9:00-10:00
Recruit and Retain the Next Generation
Laura Cataldo, Baker Tilly
10:00-10:30
HMA Updates
Barry Paye, WisDOT
10:30-11:00
Wisconsin Highway Research Program
Erik Lyngdal and Dan Kopacz, WisDOT
11:00-11:30
Balanced Mix Design
Randy West, NCAT
11:30-11:45
Adjournment
Dustin Gradel, WAPA President, Tri County Paving
Invitation Only
Course is full. See topics and more information for invited guests.
1:30-4:45 p.m.
Balanced Mix Design Regional Workshop
Randy West, NCAT
Thursday, December 5, 2019
Invitation Only
Course is full. See topics and more information for invited guests.
8:00 a.m.-12:00 p.m.
Balanced Mix Design Regional Workshop
Randy West, NCAT