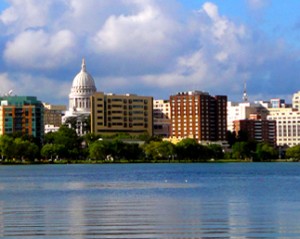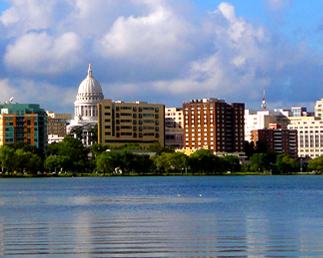 November 27-28, 2018
Madison Concourse Hotel
Madison, Wisconsin
Registration | Hotel | Agenda
Registration is open
WAPA's Online Registration Form is your one-stop shop for the 2018 WAPA conference. You can also register at the door.
Register to attend the event. You can sign up multiple attendees from your organization.
Sign up as an exhibitor. Exhibitors receive up to two free attendees again this year.
Sponsor the conference. We're offering full sponsorships as well as a limited number of single-event sponsorship opportunities.
We are happy to accept online credit card payments when you register. (You are also welcome to request an invoice for payment as in past years).
Make your hotel reservation
Madison Concourse Hotel
1 West Dayton Street
Madison, WI 53703
Space at the discounted nightly rate is limited, and the cutoff date is Monday, October 29, so act today.
Please note that our event kicks off at 10:00 a.m. on Tuesday, November 27 and concludes Wednesday afternoon, so our room block is just for Tuesday evening. Please contact WAPA if you need a room for Monday night as well.
Room block for all attendees except state of Wisconsin employees (see below)
Rate: $139/night plus tax
Use the Hotel Online Reservation System or call 800-356-8293 and provide the group code "686397".
Room block for state of Wisconsin employees
Rate: $82/night plus tax
Valid state of Wisconsin employee identification is required at time of check-in.
Use the Hotel Online Reservation System or call 800-356-8293 and provide the group code "686398".
Working Agenda
Our planned general session lineup for 2018 features decision-makers, practitioners and experts who will discuss technology, policy and funding at the state and national levels. Also look for exhibitors eager to share the latest industry innovations.
In addition, we will again offer our popular technical sessions, including certificates for professional development hours.
(Agenda subject to change)
Tuesday, November 27, 2018
Registration from 8 a.m. to 5 p.m.
WAPA Members Only
8:00-9:00 a.m.
WAPA Board of Directors Annual Business Meeting
9:00-10:00
WAPA Executive Committee Meeting
General Sessions – All Attendees
10:00-10:15
Welcome Address
WAPA Staff
10:15-11:15
NASCAR Track Standards
Jerry Kaproth, Track Manager, NASCAR
11:15-12:00 p.m.
Election/Transportation Funding Update
Bill McCoshen, Capitol Consultants
12:00-1:00
Awards and Scholarship Luncheon
Concurrent Breakout Sessions
All topics are offered twice during the course of three sessions.
1:15-2:15
Session 1:

Perpetual Pavements (Dave Timm, Auburn University)
Pavement Preservation (Deb Schwerman, WAPA)
Design, Construction, and Maintenance (Mark Blow, Asphalt Institute)
Back to Basics: Paving (Tom Travers, Carlson Paving)

2:15-2:30
Break
2:30-3:30
Session 2:

Back to Basics: Compaction (Tim Kowalski, Wirtgen)
Ethics Training (Cindy Buchko, Construction Business Group)
Perpetual Pavements (second offering)
Pavement Preservation (second offering)

3:30-3:45
Break
3:45-4:45
Session 3:

Design, Construction, and Maintenance (second offering)
Back to Basics: Paving (second offering)
Back to Basics: Compaction (second offering)
Ethics Training (second offering)

Evening Activities
5:00-6:00
Reception
6:00-7:00
Dinner
7:30-12:00 a.m.
Hospitality Suite
Wednesday, November 28, 2018
Registration from 7 a.m. to 10 a.m.
General Sessions
8:30-9:30
Commercial and Industrial Parking Lots
Mike Groh, Pavement Consultingi, and Tim Murphy, Murphy Pavement Technology
9:30-10:30
NAPA Update
Mike Acott and Ester Magorka, NAPA
10:30-11:00
Trump Regulatory Reform and Autonomous Vehicles
Mike Davies, FHWA
11:00-11:30
FHWA Update
Chris Wagner, Pavement and Materials Technical Services, FHWA
11:30-11:45
Adjournment
Dustin Gradel, WAPA President, Tri County Paving